CO 001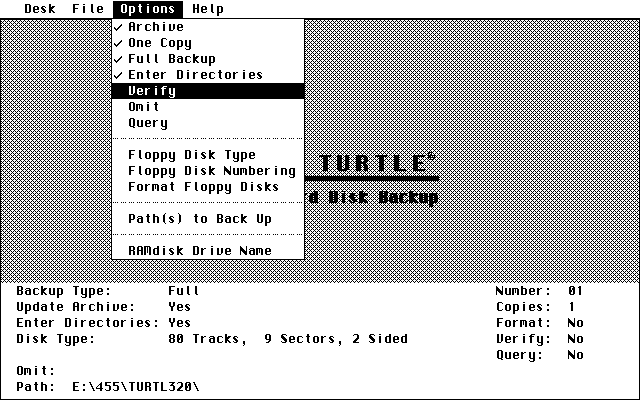 CO 002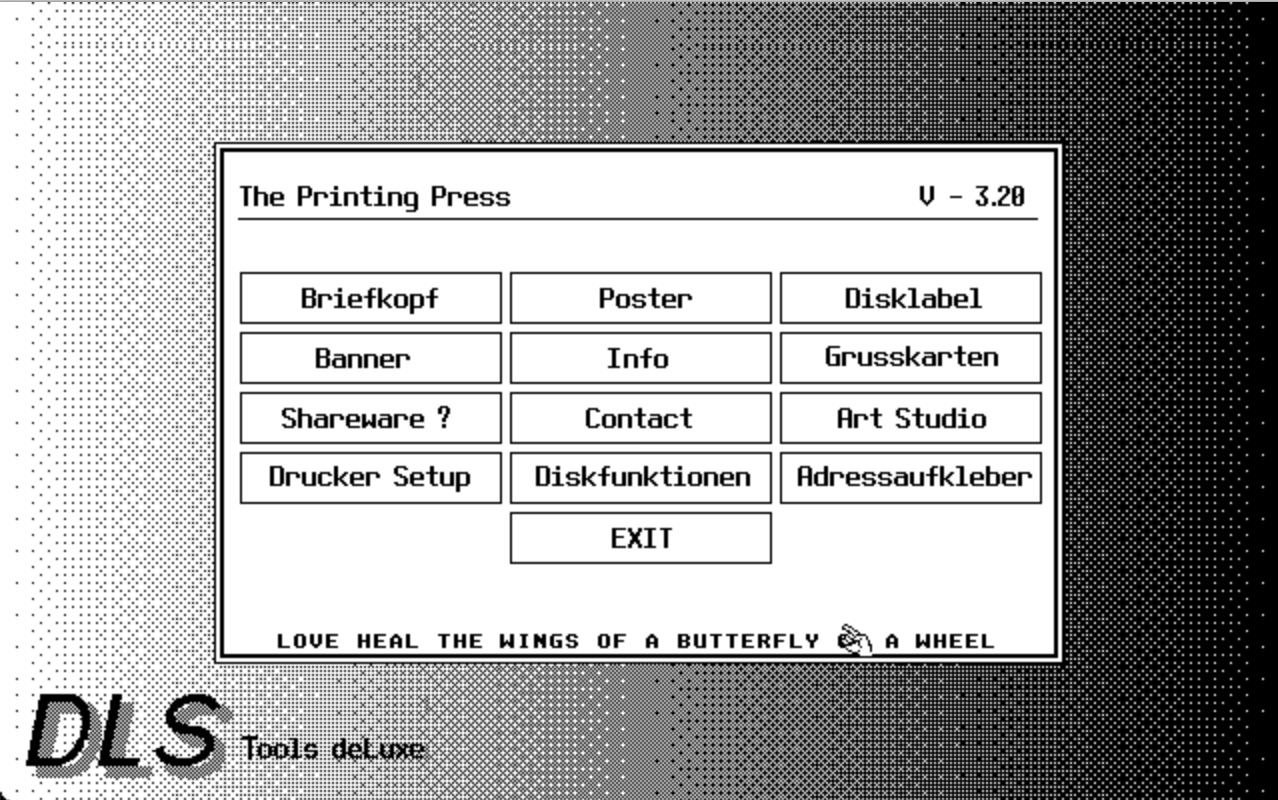 The Printing Press 3.16
Print program. Features: Full keyboard control, loading and saving of many image formats, e.g. IFF, IMG etc., extended drawing functions, loading of external modules. Many graphics and character sets are included with the software.
CO 003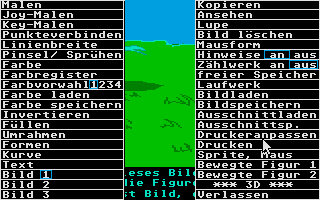 Van Gogh 3.5
Painting, drawing and animation program for all three resolutions with many features. Fast conversion of an image to the current resolution. Processing of three images simultaneously, integrated sprite editor, possibility to create animation sequences and 3D part with rotation and translation bodies.
CO 004
CO 005
CO 006
CO 007
CO 008
CO 009
CO 010
CO 011
CO 012
CO 013
CO 014
CO 015
CO 016
CO 017
CO 018
CO 019
CO 020
CO 021
CO 022
CO 023
CO 024
CO 025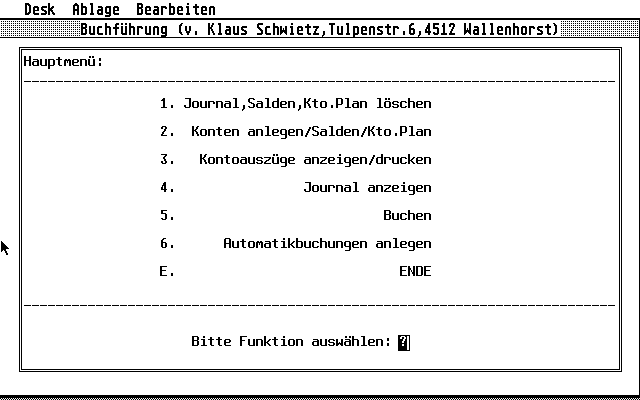 CO 026
CO 027
CO 028
CO 029
CO 030
CO 031
CO 032
CO 033
CO 034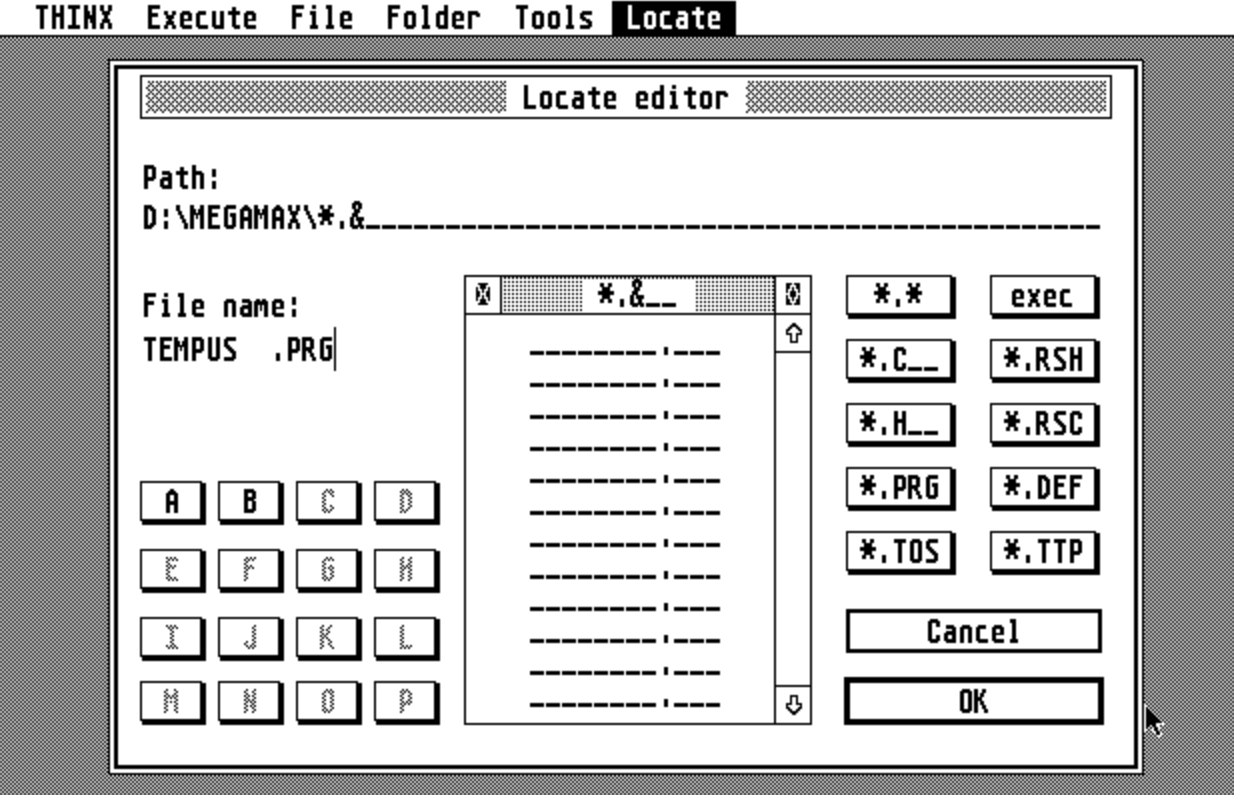 Thinx 2.44
Shell for most programming languages. Control manually via keyboard or menus or automated process via batch files. Runs in (C) and (M), together with OverScan and also on the TT.


XLISP-Shell
Easy to use, simplified operation of XLISP (Disk S 7), with source code in C
CO 035
CO 036
CO 037
CO 038
CO 039
CO 040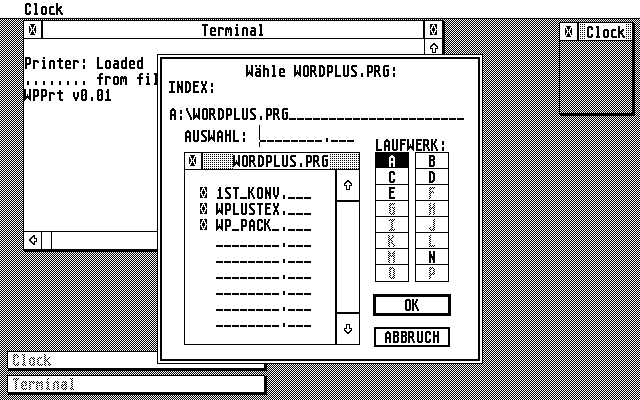 WPlusTeX 1.72
Program that converts Wordplus texts to TeX (S 250-254). In addition to all attributes, footnotes and graphics are also transferred. The program offers an easy introduction to TeX, because old texts are taken over and can now be printed with the great font quality of TeX. Diploma or examination papers or presentations or dissertations can still be written in 1st Word and then converted to TeX. Formatting commands, justification, page ends, etc. are taken over, and TeX takes care of automatic separation.
WP-Pack
Extensive and powerful conversion program written in SPC Modula for printing Wordplus documents, converting ASCII to WP documents, converting WP to ASCII documents, reformatting WP documents (WP to WP), converting WP 3.15 in WP 2.1 Documents, creating a scientific index (the lines with leading numbers, such as '3.1.5 The Index System', are extracted from the document), creating a general index (e.g. all words longer than 3 characters) with inclusion or exclusion list...
1st Konvert
Converts ASCII files to 1st Word format. The different types of spaces are taken into account, so that the documents can be formatted in 1st Word. MS-DOS text files can also be transferred correctly by the 'ß' conversion.
CO 041
CO 042
CO 043
CO 044
CO 045
CO 046
CO 048
CO 049
CO 050
CO 051